mtgox is no longer the biggest bitcoin exchange. the site went offline:
Dear MtGox Customers,

In light of recent news reports and the potential repercussions on MtGox's operations and the market, a decision was taken to close all transactions for the time being in order to protect the site and our users. We will be closely monitoring the situation and will react accordingly.

Best regards,
MtGox Team
people are angry and make fun it mtgox. lets present the best mtgox memes (maybe the best bitcoins memes too)
i dont always buy bitcoins at good price, but when I do, mtgox went offline
saved all my bitcoins from mtgox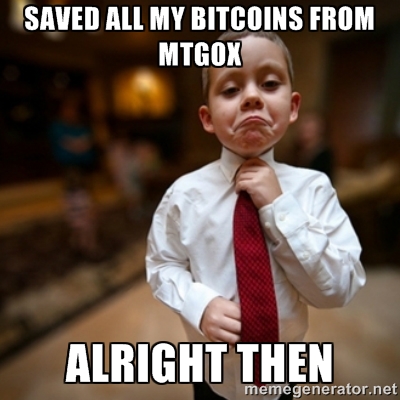 still got money at mtgox?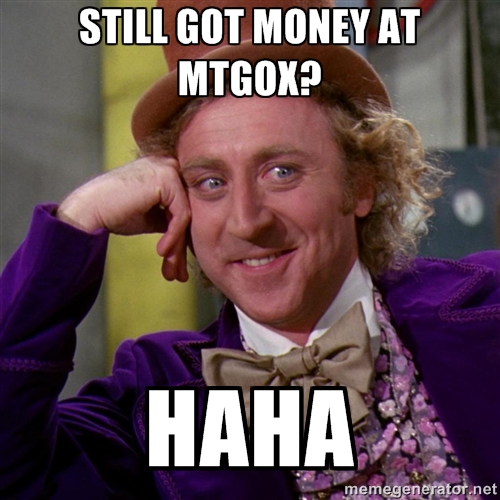 transfer money to mtgox just 3 hours before it shut down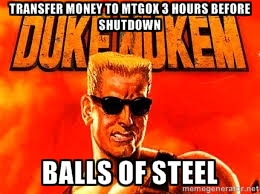 read some stuff at the german bitcoin.de